This post is a continuation of "Went for a Walk" (Click HERE if you haven't read it before). I'm going walking/jogging every two or three days or so, and decided to take a few more snaps yesterday. Sorry for the bad quality, it is a phone camera after all:


Busy traffic going into Manama, with Bahrain World Trade Center and the Financial Harbor looming in the background..
Bahrain World Trade Center, nearing completion..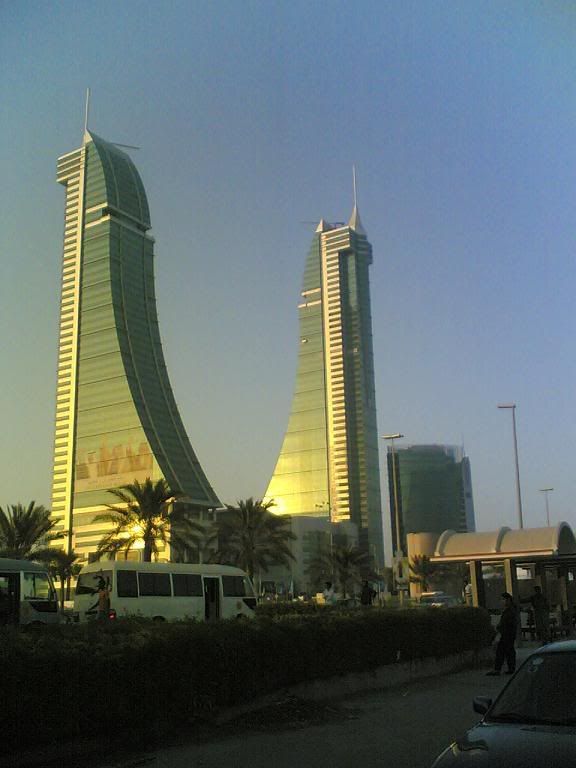 The emerald green Financial Harbor buildings gleam in the sunlight..
A view from the corniche, with some kids playing on a profile model of Earth..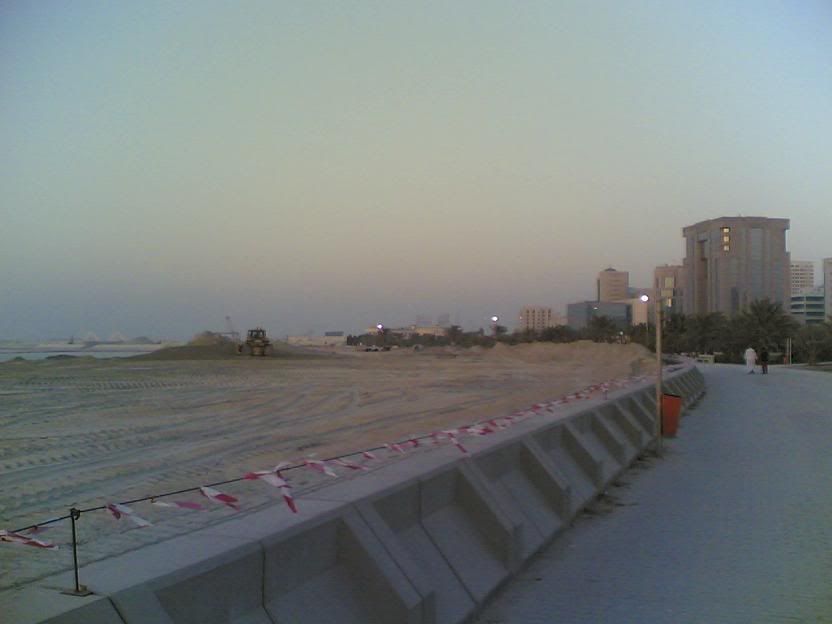 Work on Bahrain Bay and the remaining Bahrain Financial Harbor stages have managed to push this corniche pretty far inland. In some places, it doesn't even feel like you're walking by the sea any more..
Restricted? Really? Don't think I could enter even if I wanted to.
Hope you liked them :)