After a trip to the future (see my last post), we managed to pass by Manama Souq. Now, for any of you who read my post about retail suffering and disagreed, you need to see this to believe it. Passing by a few retailers in the Souq, I came across this: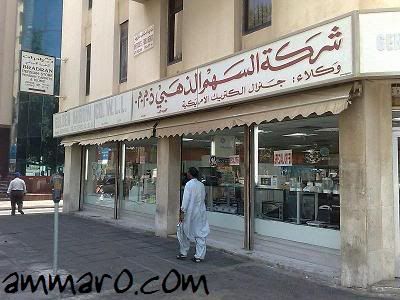 Looks like a normal shop right? Ok, maybe if it was 1985 or so. Although a pretty large shop in quite a prime area of the market, this is what the shop actually had in it's window: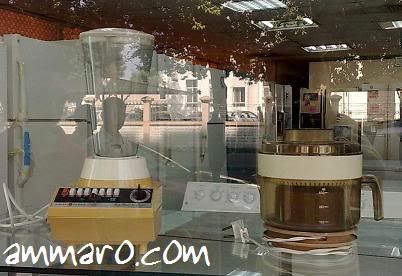 I swear I remember that blender from when I was 8 years old. And when you think about it, the best stuff is usually what's displayed in the window... Which means I don't even want to think about the age of stuff they have inside!
Yeah, a mechanical can opener; so 80's. And it's actually the size of little TV!
It's 2008. They're still trying to get these things sold. Whoever said retail in Bahrain wasn't suffering, here's your proof that it is! lol...