Arrived to LA evening of the 17th, and Los Angeles Airport seems pretty lively. All sorts of people from all over the world seem to be here. Already had a reservation for a rental car, so went to pick it up. Got a cool looking Dodge Calibur. Anyhow, drove around for a while trying to figure out how the roads in California work, but as soon as I figured that out it was easy to find the hotel.

California looks good; lots of restaurants and motels around, people cruising around with the music up, classy cars, clubs and everything else all over the place (note that I was driving near Sunset and Hollywood boulevards). Didn't really get to see much since I was pretty tired and got to the hotel quickly to make way for a long day tommorow!


---------------------------
December 18th
Woke up early ready to go to a bunch of places; first stop would be to Warner Bros studios for their VIP studio tour. Driving around LA is its own experience; shops, restaurants and scenery everywhere, and the best thing about it? It's nice and sunny! (especially considering i'm coming from somewhere cold like Boston)
There are a bunch of tours of Studio's around Hollywood, but Warner Bros is pretty much the best one from what i've heard. The tour is pretty damn good; you see where some of the best movies and tv shows have been filmed, and you can learn some amazing movie tricks, from how they make sets, to things they use for props etc. Theres stuff for everyone, especially if you're a fan of TV shows like Friends, West Wing, Gilmore Girls, etc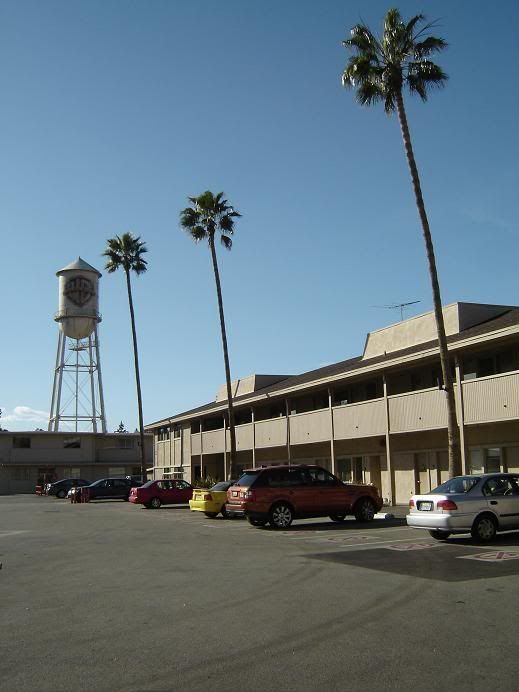 Here are some examples; this ladder was the scene in the movie Spiderman; remember the upside down kiss? Of course the place looks a little different, but that's because everything is removable. The buildings aren't real buildings either; as soon as you go inside the doors there's nothing there. And all street fixtures (lamps, trees etc) are easily removable and replacable at any time:
-----------------------
Going on Holiday? Don't book through a travel agent!!! Book your own tickets and save up to 50% on hotels, flights and car rental:

-----------------------
Any ER fans? Here is the entrance to the hospital. And some fake garbage; nothing smelly here! They're pretty clean actually, its just made to look like that on TV.
We also got to witness a little bit of the filming of Oceans 13! Unfortunately, we weren't allowed to take any photos (@$#!%), but hey, it was great just to see it. There are a LOT of things and photos to post but i'll just put a few here; Here's the batmobile from the last batman movie:
Probably the highlight of the tour! Central Perk from Friends! Yep, I was actually there! Now that's something...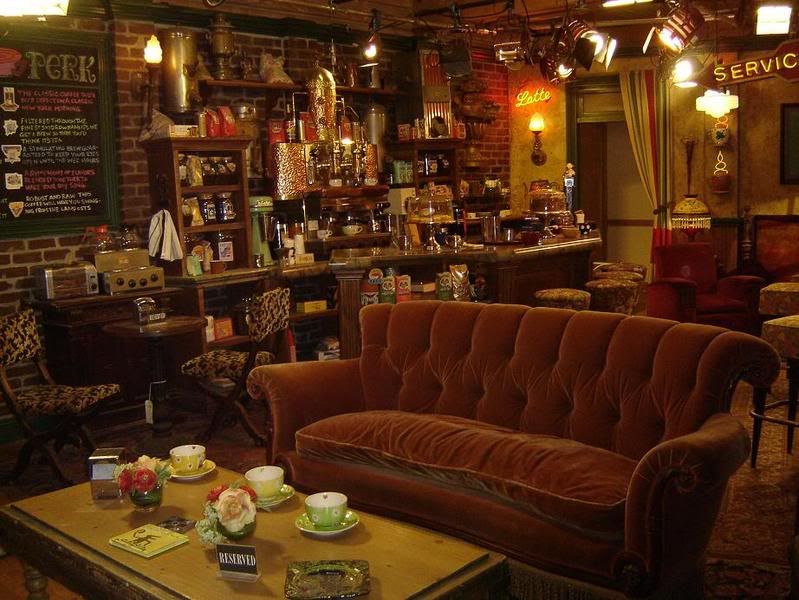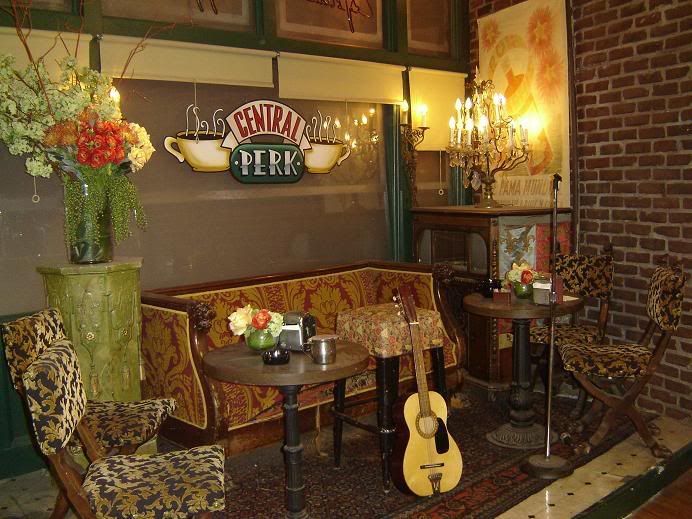 Went to Hollywood Blvd afterwards, which is home to the famous Mann's Chinese Theatre (a new cinema theatre where the biggest movie premiers are hosted), the Hollywood Wax Museum, Ripley's Believe it or Not, the Star Walk, the Academy Awards, as well as a bunch of other things. If you ever pass by here, make sure you eat at Hamlet's, right across from the Chinese Theatre, for the best top grade burgers and sandwiches! Also great for high class shopping in this newly renovated area of Hollywood: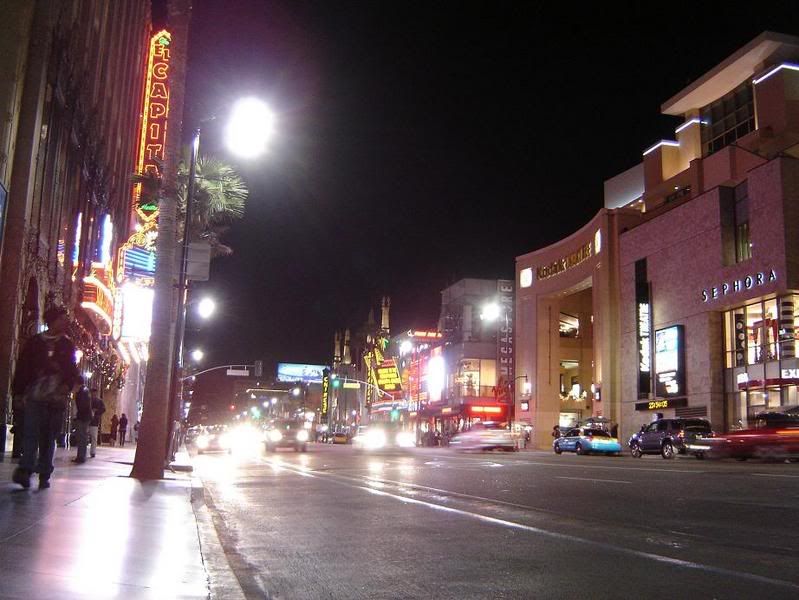 And a visit to Universal Studios:
Brings back any memories? Think Fast & Furious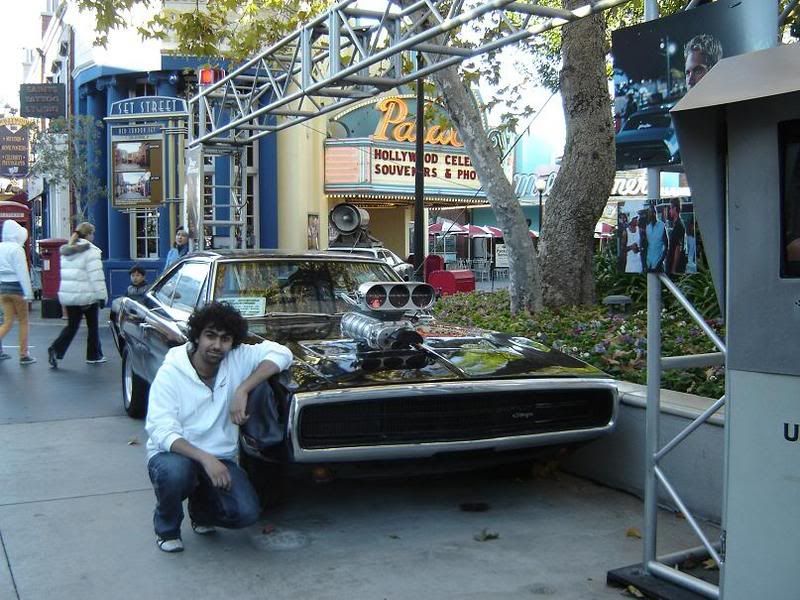 Remember the Back to The Future car?
Of course, no trip to hollywood is complete without visiting the HOLLYWOOD sign!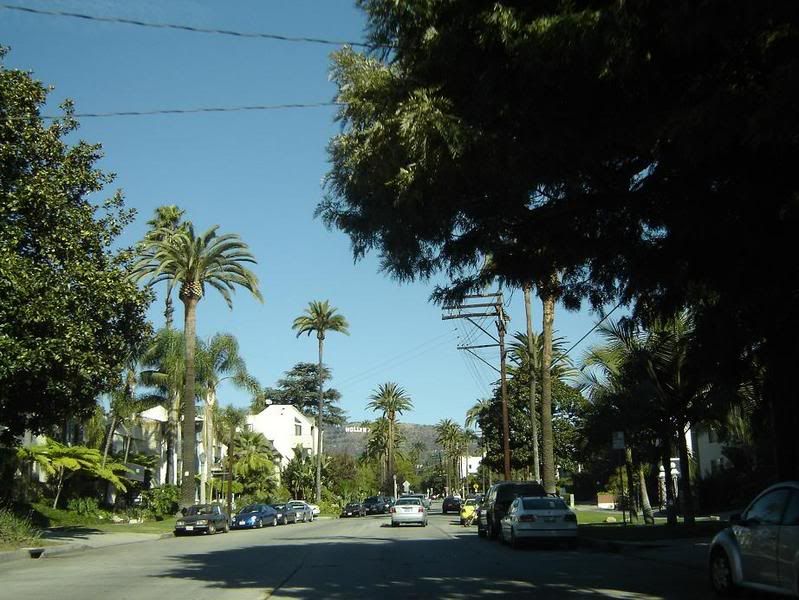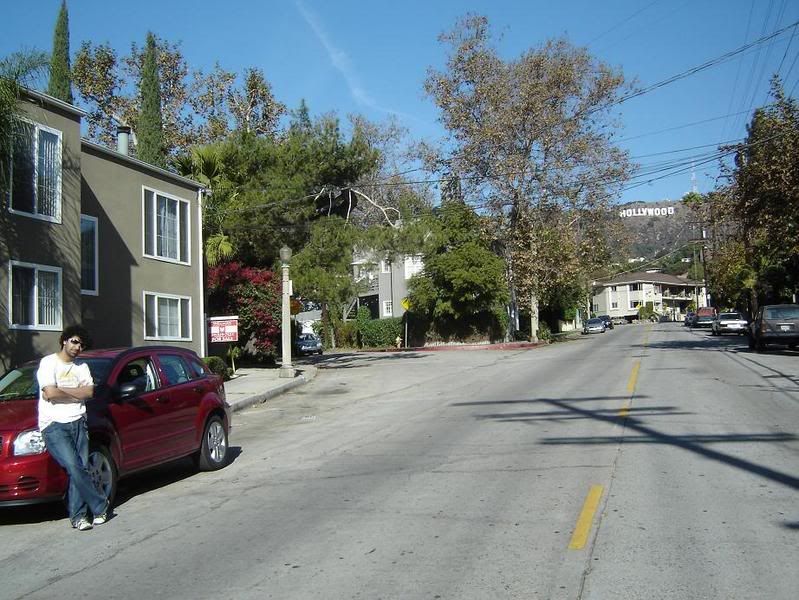 But as much as I want, I can't spend all my time in Los Angeles! Next, off to Vegas!
CLICK HERE
for the story!