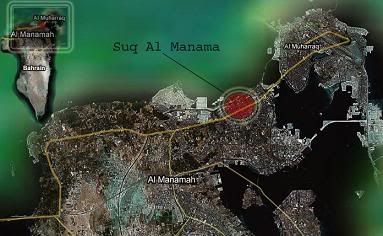 A little gem that's been forgotten in Bahrain is the Manama Suq (Suk, Souq, Soug). Suq is actually the Arabic word for market, and before the numerous modern shopping malls started popping up all over Bahrain, this was one of the primary places to shop for anything from clothes, electronics, food, gold, and everything in between.
I remember it from my childhood days; my grandmother's house was within walking distance, and so much of our free time was spent wandering the alleyways and streets around the suq. It's been years since i've actually been there, so I passed by tonight to see how much it has changed. Even though the new mall fever has stolen many of the customers, pulling them away to more attractive surroundings, air-conditioned atmospheres with all the modern ameneties, the suq still somehow retains much of it's original charisma and charm.
The Suq is defined by narrow, busy alleyways, with shops on either side. The place feels alive with people walking up and down the streets, bicycles strolling by, children running around, and so on.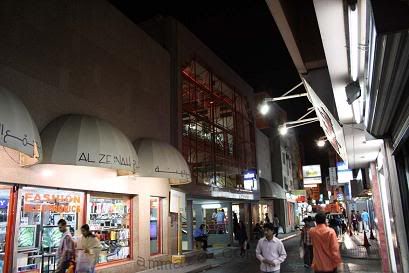 You can find almost anything here, from gold, to clothes, to toys, fake designer products, perfume and so on..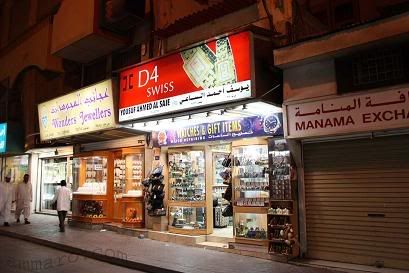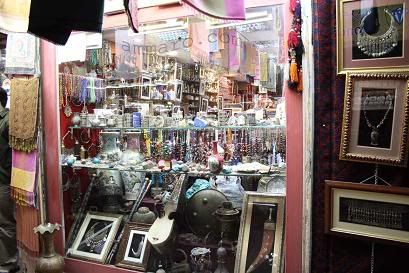 Something about the Suq is how down to earth the people are around here. People pass by you, some saying hi, others quietly, random shop-keepers will catch a glimpse of you passing by their shops and call you to see their goods, and so on. It's an outgoing environment, and by the end of my walk-around I caught myself passing by random strangers and just saying hello as I passed by. It's a nice feeling, a nice environment to be in.
One of the shopkeepers who caught me with my camera called me in to his shop to take some shots. Now, if you're into cooking, you'll love this; every single spice and herb you can imagine:
Of course, the Suq is great for getting your spices, nuts, vegetables, and all sorts of foodstuffs in general:
Anyhow, it was getting late, and the shops were staring to close, so a few more shots before I made my way out...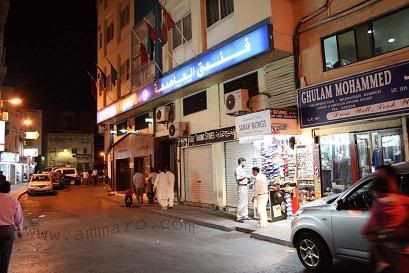 Yateem Center, one of the first actual 'malls' in Bahrain, still standing.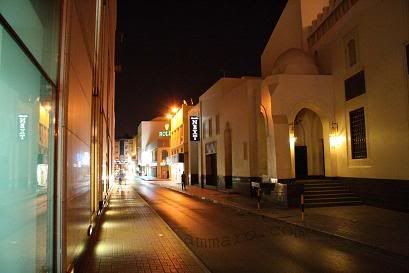 And of course, Bab Al Bahrain (Bahrain's Gateway). Once, a long long time ago, this was actually the seashore. Land reclaimation has pushed it a few hundered metres inland.
Lots of little alleyways all telling a story of Bahrain's past...
And all you have to do to see Bahrain's future is look up...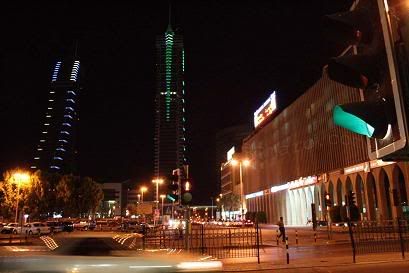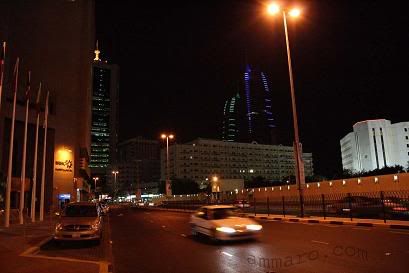 So I finally made my way out, as the hustle and bustle of the suq died out, and all went quiet.. Seems almost unreal that less than an hour ago, this area was buzzing with life. Even so, I know the buzz will start again very early next morning...
Hope you enjoyed the tour! More of these to come soon :)