December 30th

Left Boston today to New York. Its a 4 hour trip by bus through Greyhound, and their buses are sort of comfortable (sort of), so it wasn't a bad drive. Will stay in New York for around a week, mainly to celebrate New Years in Times Square, plus get to see a few other things here and there...

December 31st

I guess there should be a bit of a warning for anyone wanting to celebrate New Years in Times Square; GET THERE EARLY! We got to Times Square around 6:00pm and figured we were pretty early then, 6 hours before. Well, I guess some people were probably waiting since noon or maybe even earlier! The place is packed with people from all over, statistics say around 700,000 people or so; police officers had their work cut out for them! Here are a few shots from around: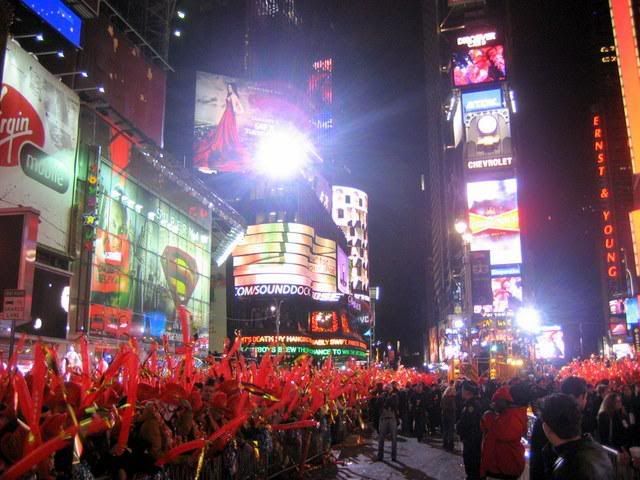 The place was totally full! With a bit (a lot?) of squeezing and pushing, I managed to get a good view for the countdown and the celebrations:
It really is something else; after the countdown it is unbelievable how quickly times square clears up!
The next few days were spent going around the main spots in New York. A great place to check out is the Empire State Building. Currently the highest building in New York, you can get whisked up to the top for amazing views of the city. Although I managed to go on a regular weekday, the wait is pretty much ridiculous (approx an hour plus to get to the top). But still, the views of the city are amazing; I managed to go at night:
-----------------------
Going on Holiday? Don't book through a travel agent!!! Book your own tickets and save up to 50% on hotels, flights and car rental:

-----------------------
With so many people going in and out of New York, you just might see someone famous! I met Will Smith there:
Ok, not really, that was actually me in Madame Tussaude (for those who don't know what that is, its a Wax museum full of famous people. Heres me and Bill Gates:
Also, the most obvious New York landmark has got to be the Statue of Liberty. For a few dollars, you can get a ferry ride to Liberty Island, and see Lady Liberty up close. It does look kind of scary though, almost like she might come alive any second and attack the city (or maybe I watched too many GhostBuster movies when I was younger):
Can you spot the statue?
View from the ferry
Broadway has a LOT of the best shows and musicals on earth. I wasn't really keen on going to any of these, but actually watching one is really something else :) I watched Oprah's
The Color Purple
. I definately recommend seeing it
Sorry, couldn't take any shots of the actual show, since photography and video inside is not allowed. But it really is a nice show.
Also, if you're in New York, Times Square is definately the place to check out. Sure, it gets crazy on new year's eve, but even on a regualr day its pretty damn busy. Some people say "If you stand in Times Square on a long enough time scale, you will see everyone in the world". Sure feels like it: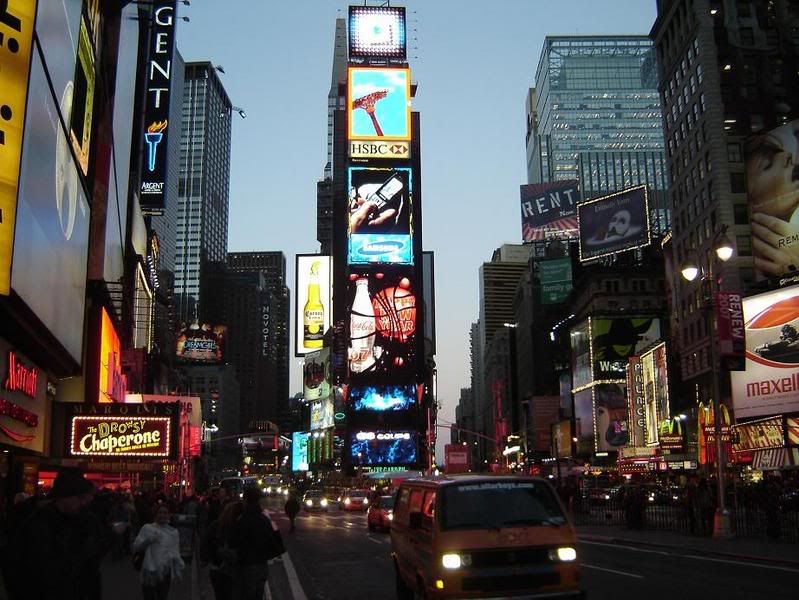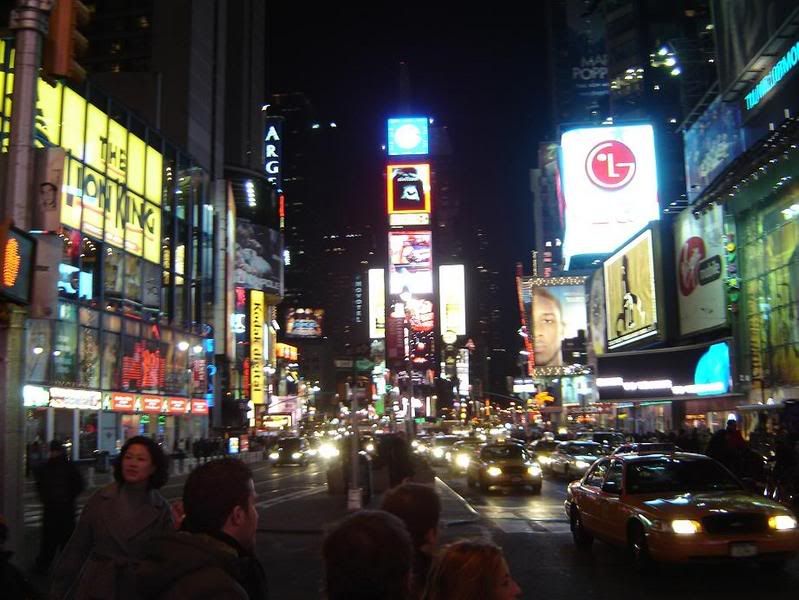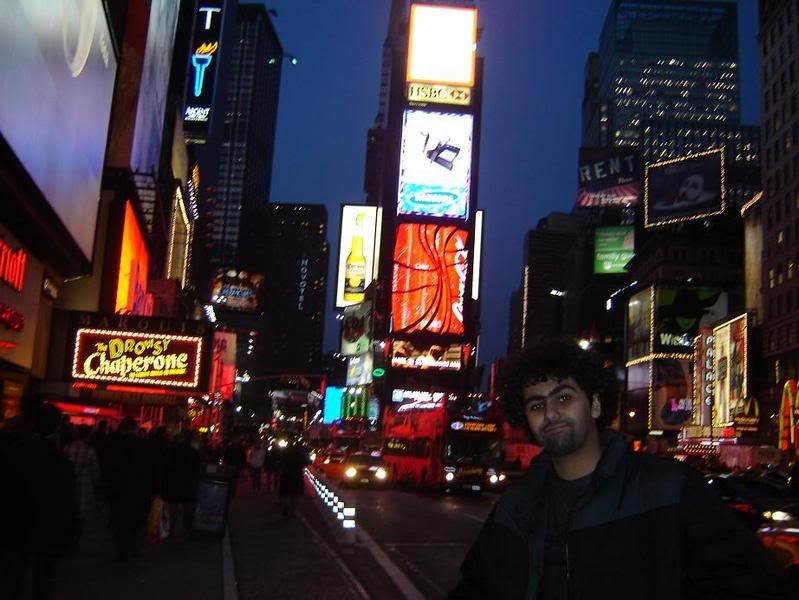 New York has so many things to do, but thats all the time I have to spend here! Back to Boston!