December 20th

After a few days in Los Angeles, got on the road to go to Las Vegas. As far as most people have told me, its approximately a five hour drive from west LA, so took off in the morning around 10:00am.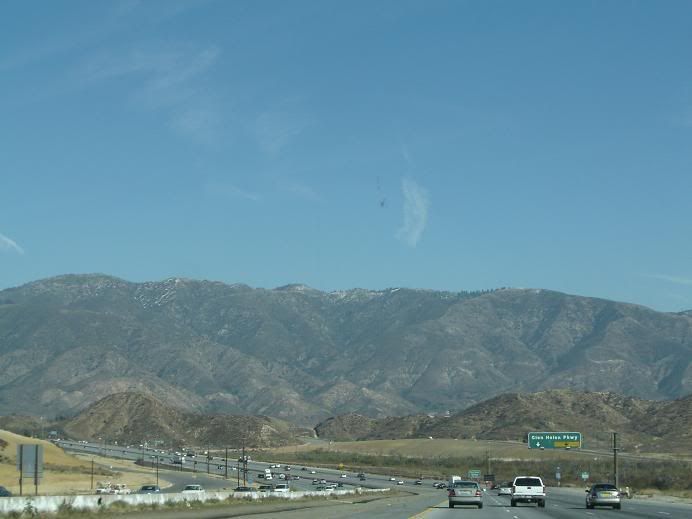 Going through LA you have stops all over the place, but sooner or later you find yourself driving in the middle of the Mojave Desert with nothing around. Speaking of which, did people run out of names for the roads?
Death Valley.. Hmm.. Not looking good here..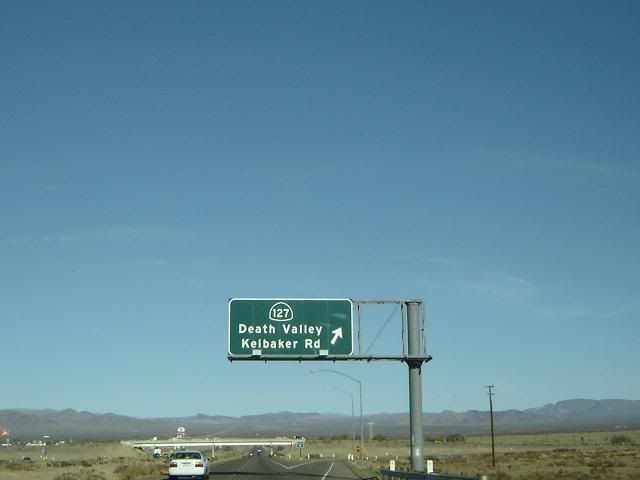 Not many stops on the way to Las Vegas. There are about two major stops in the middle of the desert; the first is Barstow, and another 60 miles down the empty desert there is a little town called Baker. Also happens to be home to the largest thermometer in the world (what? why?). And since I was low on gas on the way, decided to stop in Baker to fill up, get some food, and see this thermometer:
Its not THAT big is it? Well, anyway, got to see the thermometer, grabbed some food from the local Burger King and went on my way. Its another 120 miles approx to Vegas with pretty much no stops on the way. After about half an hour of driving I realized I forgot something.
Oh great. I forgot to fill up at Baker. Now my car is a few minutes away from stopping with nothing in sight but a long empty freeway:
Shoot... After praying for a few minutes, YES THERE IT IS! A gas station!
Sure it was a run down little place, and they did charge $4.5 a gallon (crazy), but hey, I guess they own this freeway, so they can pretty much charge whatever they want. Anyway, filled up and went on my way!
-----------------------
Going on Holiday? Don't book through a travel agent!!! Book your own tickets and save up to 50% on hotels, flights and car rental:

-----------------------
And finally reached Vegas! Total driving time approx 4 and a half hours (total with all stops, getting food, taking photos of exceptionally large thermometers, arguing with gas station attendants about why they charge so much per gallon, etc).
Now for those that don't know Las Vegas, the main attraction of Vegas is the hotels. Of course there is the option of gambling and casinos, but I don't gamble so that wasn't a big attraction to me. Each of the big hotels has its own theme; for example, New York New York Hotel from the outside looks like a view from NY city, or the Luxor Hotel looks like something from Egypt:
The famous Ceasars Palace
And the theme follows on the inside - each hotel looks crazy from the inside, like a full city following the theme; See this photo of the Venetian Hotel. This hotel is a replica of Venice, it has a river flowing through the hotel with Gondoliers (those Venice boats), and theres a sky on top of you as you walk. This photo was taken at night by the way - see the sky:
But of course Las Vegas really comes alive at night. Here are a few shots from around the city to show you what it looks like: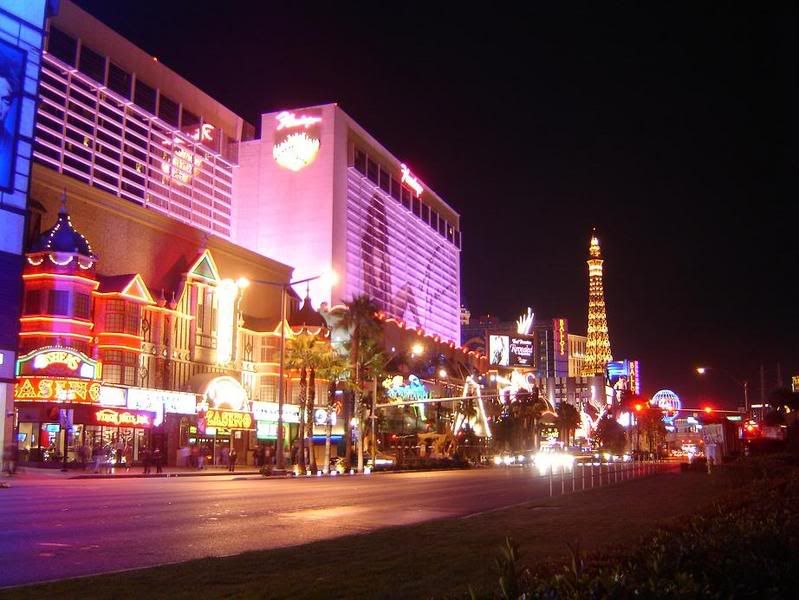 View of the Las Vegas Strip from my hotel room (Aladdin Hotel):
The fountains at the Bellagio:
Vegas Baby! (A good example of the kind of thing that should stay in Vegas)
Next, San Diego!
CLICK HERE