The impression most visitors get of Bahrain, is that of a rapidly growing economy with modern villas, buildings and skyscrapers, with little to show in terms of traditional sites. However, if you take the time to venture deep into the heart of Muharraq, you will find a wealth of tradition showing you what life was like in Bahrain years before the oil wealth started pouring in.


The Shaikh Isa Bin Ali House was built around the year 1800, was the residence of the ruler of Bahrain from 1869-1932, and also used as the center of government. The architecture is very distinct, with it's wall carvings and stained glass windows.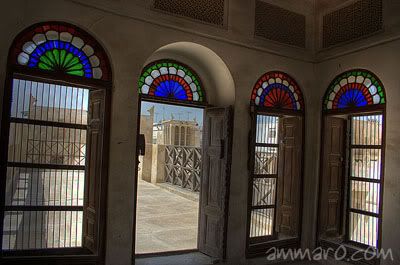 One of the most prominent features of the house is the wind tower, or Badqeer, which was the traditional method of air-conditioning. This is a small tower built with openings on four sides, which lets the cool air funnel into the room below. Visitors can feel the cool breeze as they walk into the room.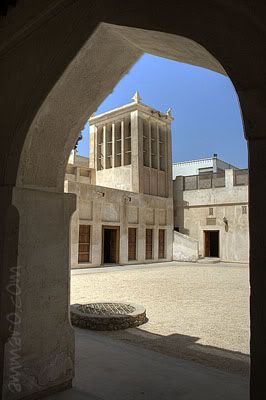 The house is open for visitors Sunday - Wednesday from 8:00am - 2:00pm, and from 8:00am - 6:00pm on Sunday and Thursday. On Fridays, the house is open from 3:00pm - 6:00pm only. The entrance fee is a whopping 200 fils (approx $0.50), so make sure you have some change handy :)