There's some sort of event (معرض) or something going on at Bahrain Exhibition Center; I think its called Bahrains Summer of Fun, loosely translated (فعاليات صيف البحرين). It's more like a little bazzar with lots of small shops selling all sorts of stuff (clothes, foods, etc), as well as a big play area for kids, with some sort of ice-palace or whatever it is. Anyway, decided to pass by since yesterday since I was in the area and had an hour to kill..

There are a few rides placed there too; I had to take a photo of this one, I really couldn't hold myself: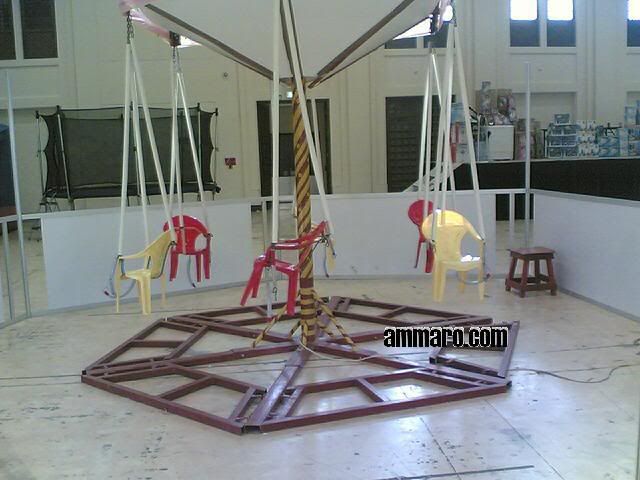 If you're squinting your eyes trying to figure out what that is... Take a closer look!





Wow. I wonder how the kids can handle all that excitement.