Backing up is good. After losing data a number of times, I figured that keeping a copy of your files on a spare CD/DVD is always a good idea, so I started doing that around 1999 (almost 8 years ago).

Since then, i've managed to backup tons of data over the years, and stored most of these in the basement at home. Last week, I formatted my laptop (damn viruses!) and brought out some of my backup CD's to see what they have on them.

Needless to say, I found lots of old photos, notes, files and so on, dating back a good eight years ago. Dammit; So much has happened since then.

Anyway, back then, I was in college, and being a natural genius, I couldn't pay much attention in class. Why, you ask? Well, sitting there and listening to a teacher explain something was way too simple for me, and my mind needed more stimulation to make sure it functioned at an efficient level. So, I drew on the tables.

Yup; no matter what class you went to in the American University of Sharjah back around 1999/2000, you would see doodles and scribbles of cars and vehicles. My own little piece of art. I'm sure they're gone now, though.

But also, back then, I also owned one of the first digital cameras in the market. It was an Acer, boasting a whopping 0.3 megapixels, no flash, and enough memory to hold an astounding 12 photos. Wow.

Anyway, just for your pleasure, i'm posting a bit of my 'artwork' from back then, taken by my technically advanced camera (well, for it's time anyway). Enjoy:



All done with ball-point pens. Cool eh?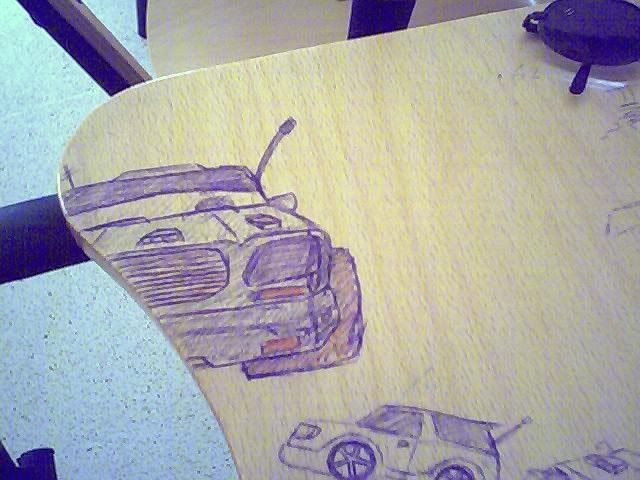 Half of a customized Jeep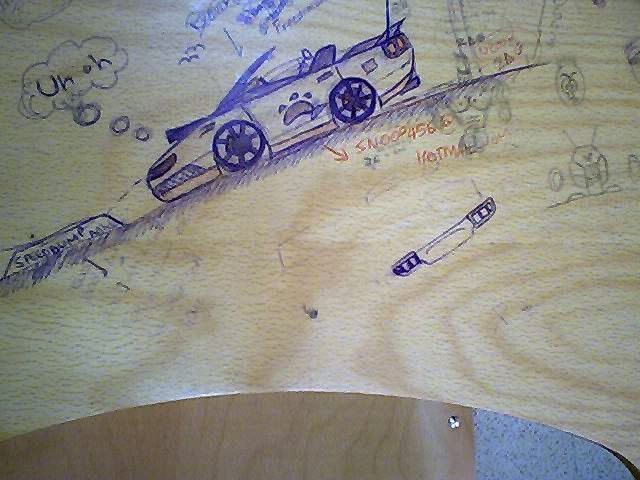 Problems of lowering a car too much, and underneath, in red, me trying to publicize my (old) email and hoping some girls would email. Ahhhhhh blubber. I don't do that anymore. Promise.



This was the car I wanted back in college (ie, convertible Stang)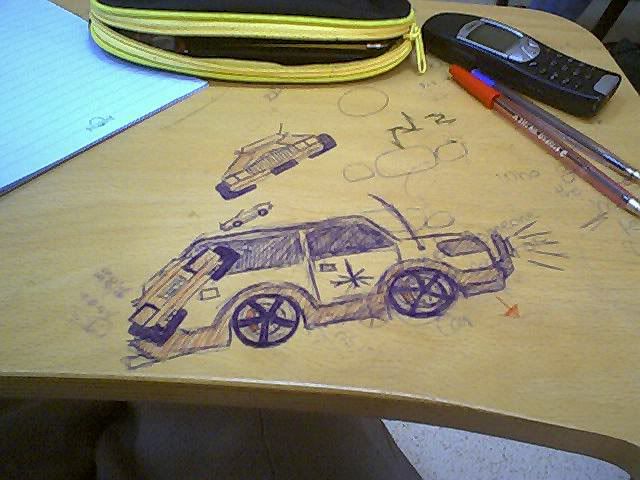 Another customized jeep, and check out the cell-phone! Whoa. Like, total retro, duuuude.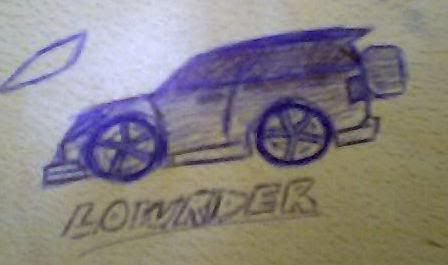 More crap.



And yet, more crap.
I guess I must have some sort of ADD. I can never focus on any sort of lecture without my mind drifting off to doodle here and there...