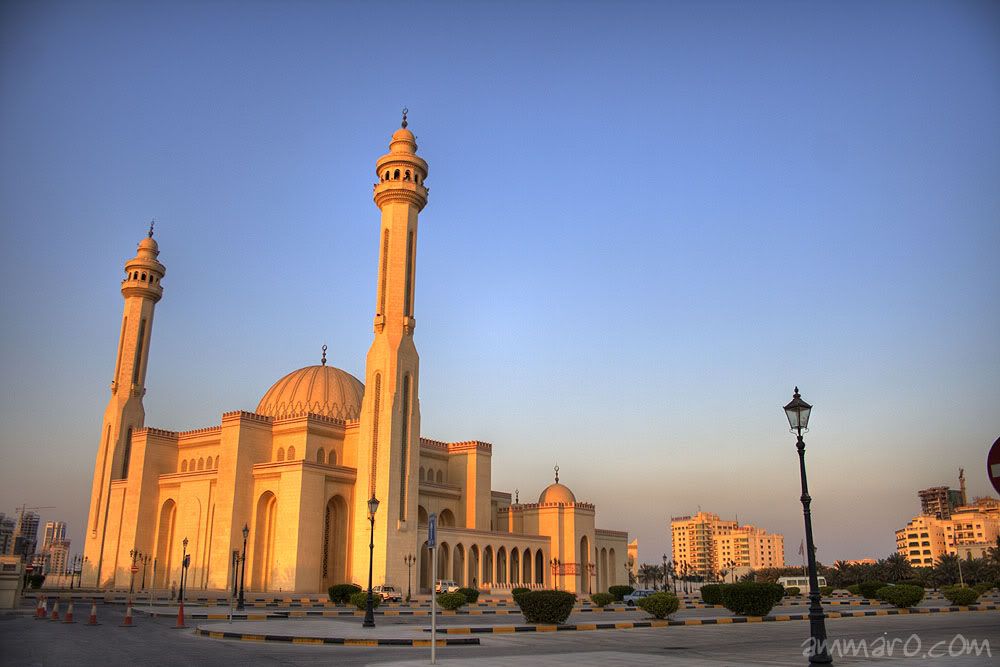 Al Fateh Grand Mosque is the largest mosque in Bahrain; this wonderful piece of architecture took four years to build (Dec 1983-Jun1988), and it greets the visitors of Bahrain as they cross the Al Fateh Highway.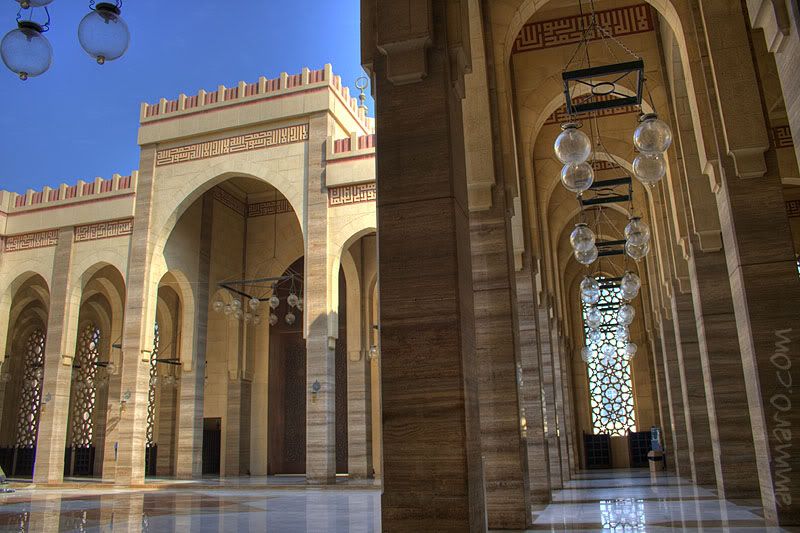 The mosque can hold around 7,000 people for prayers, which are held five times a day. Besides the regular prayers, the mosque is also used as a meditation area for muslims, and as a place to teach the meanings of the Quran, especially to the young.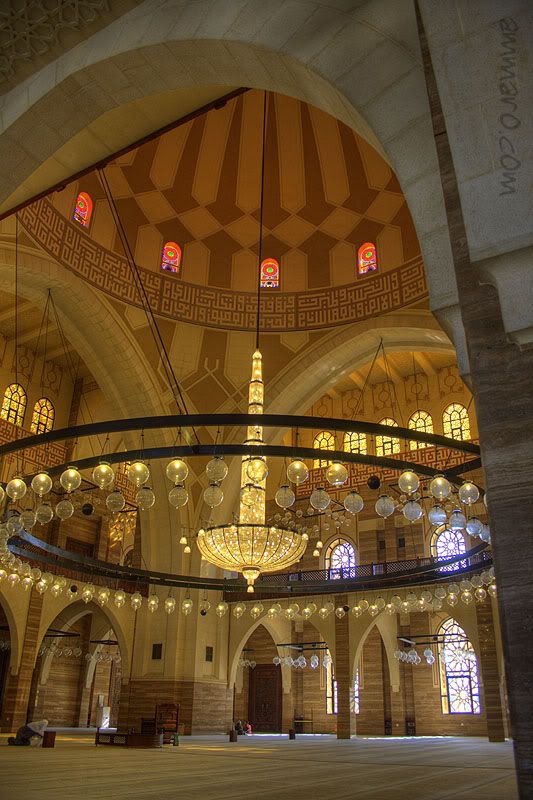 The mosque also includes an Islamic Center, which includes a library full of islamic literature translated into a number of different languages; free copies of certain publications are also available, such as foreign translations of the Quran, the basics of Islam, and so on.
Guests are very welcome to visit the mosque, and tours (available in a number of different languages) inside can be arranged for no charge. You do not need to schedule an appointment, but calling before to plan is preferable, especially if you are with a large group. Timings are from 9:00am-4:00pm, Saturday through Thursday (except during prayer time). Guests are requested to dress moderately; women will be provided with cloaks and head-scarves before entering.