I passed by the new Gulf Air building next to the airport yesterday; it's a wierd design, some sort of curvy shaped thing made out of glass. I decided it might make a reasonable photo, and so decided to stop and get down; for some reason there are no parking spots anywhere on this main road. There was an emergency parking spot a minute or two away so I went and parked there; took out my camera and tripod and walked over to the building.

Took a shot or two and I heard a whistling noise, but I didn't really pay it much attention and kept going. The whistling continued, so I turned around; some dude was standing by my car whistling to me. I looked at him and figured if he has the decency to want to say something, he can come over rather than whistle to me. I'm not a bloody dog, you know. I kept taking photos so he walked over; he's obviously some sort of Gulf Air security personnel, judging by the way he was dressed.

Now before I mention the conversation that ensued, you have to understand one thing. In this region, you give any person a little bit of authority, and they think they're some sort of god; they'll talk down to other people, expect others to consider them something great and follow their every word. And the truth is, most people actually do worry when being talked down to by "a figure of authority". However, if you want them to lose their balls all you have to do is talk down back to them:


Security Dude: What are you doing? شتسوي؟

Me: Is there a problem? نعم اخوي, في شي؟

Security: You're taking photos اشوفك قاعد اتصور

Me: No, really? I know i'm taking photos, is there a problem? احلف؟ ادري اني قاعد اصور, في شي؟

Security: I'm security (actually thinking this would scare me) معاك الامن
(عباله يخرع)

Me: I know dude, so what? Again, is there a problem? ادري اخوي, المهم, في شي؟

Security: (confused that i'm not fazed) Erm... Do you have a permit for taking photos? اه... عندك تصريح علشان تصور؟

Me: I'm taking photos from the main road, why the hell would I need a permit تصريح شلا؟ انا قاعد اصور من برة المبنى

Security: (again, getting worried) Uh.. Which magazine or newspaper are you from ام... انت من اي جريدة او مجلة؟

Me: Dude, i'm not from a magazine, i'm not from any newspaper, i'm taking photos for myself. See that gate? I'm not standing inside it, i'm on the main road, so I don't need a permit. People driving by can take photos from their car, I don't see you making a fuss. Now, if there's a problem, go ahead and tell me, otherwise please go back to whatever you were doing. انا لا من مجلة و لا من جريدة. قاعد اصور حق نفسي. شوف السور هناك؟ انا ما طفت السور, انا عالشارع الرئيسي, احتاج تصريح ليش؟ الي يطوف بسيارته و يصور اتقولون له شي؟ المهم, اذا في شي, قول لي, واذا مافي رجائآ توكل اخوي

Security: (now sort of trembling) Erm... Ok... Thanks... ام.. اوكي.. مشكور
Dick. Seriously, I hate people who think they're all that. I would have more than talked to him nicely if he had come up to me nicely, but sitting there whistling thinking I would obey his every command? Prick. He shouldn't have messed with the ammaro.
But the thing is, this isn't just about me talking back to a security guard. We have a sort of epidemic in this region, and whenever someone gets any sort of power or authority, they think they're better than everyone else. I've seen it, whenever you give someone a position as a manager or supervisor somewhere, as a security, or even as a doorman at a club or so. I don't care where you work, or what authority you've been given, you have no bloody right to talk down to people, and don't expect that you're going to get any respect just because you showed your muscle. If you want respect, you better earn it. That guy deserves walking away with his tail between his legs.
Anyway, just for your enjoyment, here are two photos of the building in question, lol (click for large):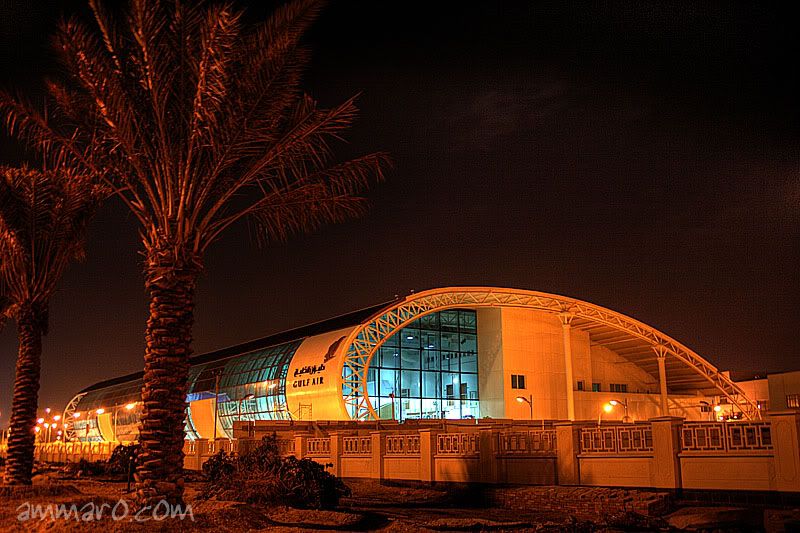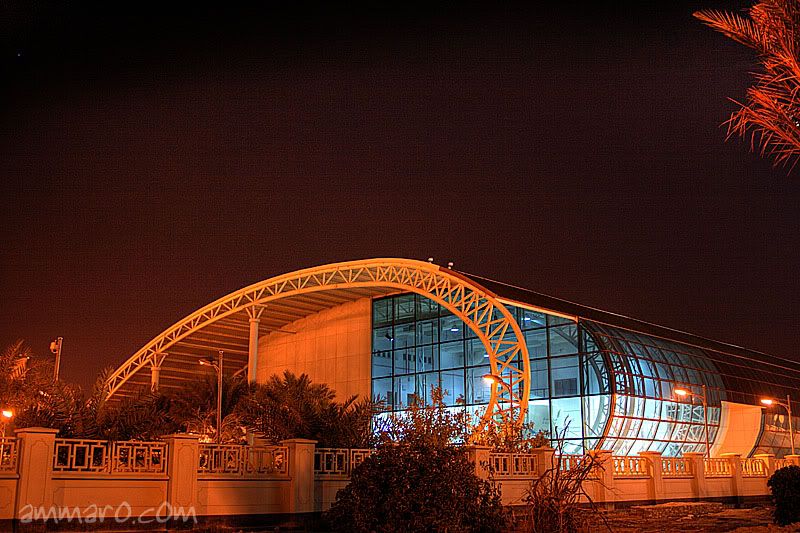 I still don't understand why he stopped me. It's a big building made out of glass. Yes people, glass. The whole thing is see-through. It's not like I was trying to extract any damn secrets!