Standing at a pivotal location in the Middle East, Bahrain had the potential to be one of the strongest economies in the region. With the discovery of oil early last century, and the boom that followed placing the dependancy of the strongest world economies on oil, Bahrain had the potential to actually become one of the strongest economies in the world.

However, a few mistakes here and there, a few mis-calculations, a few bad judgements, a few people not taking action.. And Bahrain stayed stagnant..

Don't get me wrong, Bahrain's economy is growing, and growing pretty quickly. However, for the potential it had, it is nowhere near what it could have been. Other countries in the region jumped at the opportunity. The United Arab Emirates, and Dubai specifically, decided to take hold. They built the infrastructure, they created a new system, they opened up the market. "Build it and they shall come", it was once said. And yes, they came.

Dubai is now considered a hub in the region; whether it is business, technology, tourism, or any of the other specialities Dubai offers, it has taken control. Starting from almost scratch in the early '90's, in under ten years Dubai has created one of the fastest growing economies over the globe. And in the few years since then it has almost doubled in size. Unbelievably fast construction, unsurpassed growth, mammoth investment; Bahrain was left in the dust by comparison, and the economy of Bahrain, strong as it is, is dwarfed by the colossal Dubai only a few hundered miles away. It should have been Bahrain that had control of the region.

Obviously there is a lot of money in the region; unbelievable oil reserves have brought massive amounts of money into the area, and with the Dubai economy growing, everyone starts looking at it as a role model. Now it is time for Bahrain to pick up and take back what was originally supposed to be its own.

So I look around me here in Bahrain; from what was relatively slow growth in comparison, the past few years have signalled unbelievable construction. But only very recently, the past 3 years especially, the first Formula One circuit in the region was built, building of the Bahrain World Trade Center in Bahrain is on its way, the Bahrain Financial Harbor, and everywhere I drive I see some sort of great construction. Areas that were previously dead for years are blowing up; restaurants, coffee shops, new stores, all the way from Riffa to Juffair. Apartment buildings in Muharraq, new commercial buildings in Manama, land being reclaimed to build more and more and more. New companies, new banks, new financial institutions are popping up all over the country. Real estate is going crazy, prices in some areas are probably around 300% where they were 6 or 7 years ago. Prices are increasing. We are where Dubai probably was 10 years ago; and that is an amazing stage of growth.

Are we moving too fast though? We have always been a very small and close-knit community. Growth is promoting people working longer hours, families aren't as close any more, people get busy making money. And while some grow and start earning unbelievable incomes in their new jobs dealing with investments and real estate, and the general boom in the economy, others stay stagnant, earnning the same wages they have been earning for the past 10 years. And yet prices go up. Investment in the country is reaching new levels; investors buying and selling to other investors for large profits, who in turn sell to other investors for even higher profits.

Can we sustain this environment? Or will someone get hurt eventually? What about the people who cannot keep up with this growth; the lower-income earners? And what will the end to all this growth be? Is it a bubble, growing slowly, and then quicker, soon to reach a point where nothing will be able to help it grow but...

..burst?

Where will everyone be then? Lets just keep an eye on whats going on. Take a look at what happened in the late 70's and early 80's. Lets just be very careful....



Bahrain World Trade Center in its last stages of completion...

Bahrain WTC next to Sheraton Tower. A while back this was probably the tallest building in Bahrain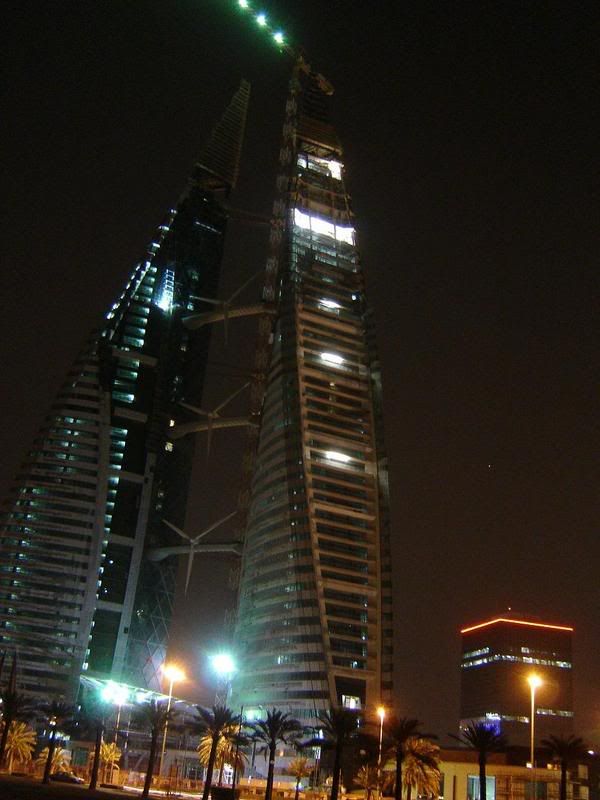 Bahrain Financial Harbor; stage 1 is pretty much ready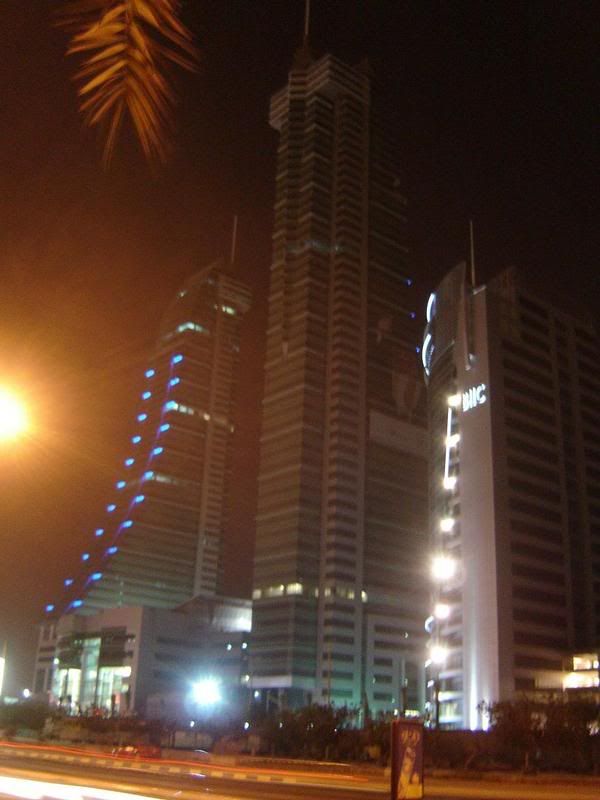 Construction everywhere (a view of Seef Area)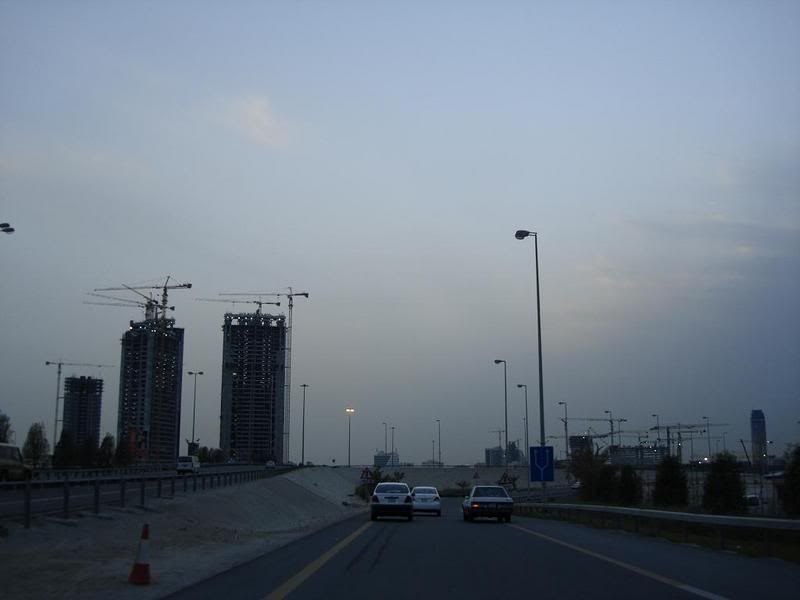 Abraj Al Lulu (Lulu Towers)

Bahrain WTC taking over Bahrain's Skyline