A little old, but still cracks me up everytime I see it - the tale of a sad orange that ended in self-destruction: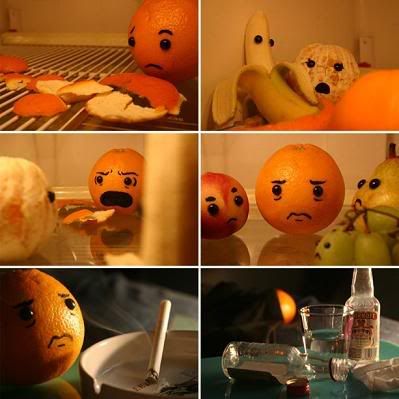 Sad sad drama. Speaking of drama,
this
is something I should have had up when I posted the
top bathroom signs
a few weeks ago: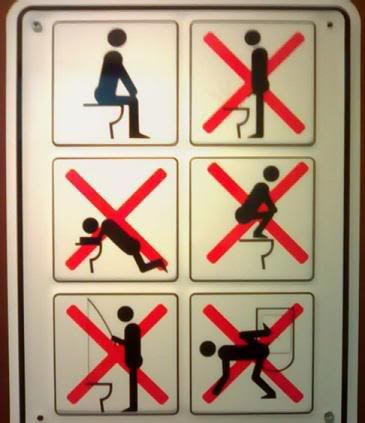 I don't how many people actually go fishing in a toilet seat, but hey, you never know what you might catch down there. Anyway; besides that, '
Thee Project
' have just been featured on
BahrainTalent
, making them the second artist to be featured up there, and hopefully i'll be adding another three this week.
For all those who've watched my short movie
The Package
and commented, thanks :) Support appreciated; i'll send you invitations to the ceremony whenever i'm nominated for an Oscar (or a Golden Globe, I really don't mind either). Lots of changes happening here, lots of new productions in both movies, music and website business in general, and lots of everything. Keep coming back for more ;) ammarocorp is coming soon (scary drum roll)