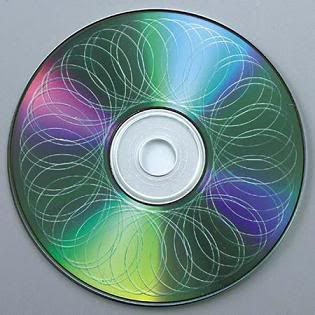 Whoever came up with the Compact Disc concept needs to get shot. Although we've started off with CD's, moved on to VCD's, then DVD's and now the Blu-Ray and HD DVD's (which were recently killed off), the reality of the situation is that they're really damn FLIMSY.
Unless you make sure you always put them in the box the same way you took them out, don't place them on any other surface, careful when handling them, etc, you are BOUND to get a scratch or two on there. And here's where the big problem lies; one scratch or two can screw up your whole movie-watching/videogame-playing/music-listening experience.
Multiply this problem by ten if you're talking about rental DVD's. There are bound to be people who have rented this DVD before you, and considering it isn't theirs, they won't exactly take the utmost care in not getting scratched.
Yesterday, I watched a DVD movie. Which movie it was is not the issue; the issue is that it took me three and a half hours to watch a 2-hour movie. Why? The first hour went by smoothly, and when I got really into the movie, it started freezing on certain scenes because of the scratches. So I had to take the DVD out, wipe/clean/jump on it and then play it again to watch the scene and so on, till it froze again, repeat, and so on till the end.
I miss video tapes. Well, not the rewinding part, but you can bet placing them on a table or something won't waste you an extra hour and a half on watching a movie.