Wondering what i've been selected for, I opened up my email. Not another bloody spam/scam message, I hope;

Reads...

Hmm..

Reads...

Smiles a little.

Reads...

Smiles a lot.

Continues reading (ecstatically)

Groovy Baby YEAH!!!!! (Use Austin Powers accent for this one)

Here's the message in question (with some parts cut out to protect the innocent):


Hi Ammar,

Hoping you're doing great. Just wanted to make sure that you know that your movie has been selected to be one of the featured movies on MBC2 Movies in Motion . We really liked your work, please keep it up.

I'd like to use elements from your clip on our next MBC2 Movies in Motion promo..
And there was a bit more here and there, but let's forget about that for now! My movie is gonna be on TV! Yeah! TeeeeeeVeeeeeee Baybeeee!! If you have no idea what this is all about, then you haven't seen
The Package
yet (short movie I produced). WATCH IT!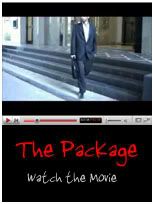 Thanks everyone for the support! Love you all! Mwah mwah! See you at the Oscars! I'd like to thank my actors, my family for the support, my producer (ie, me), MBC for providing this wonderful opportunity, Quentin Tarantino, Samuel L. Jackson etc etc (
rambles on to himself for a few more minutes
)...