If you enjoy the local music scene, or just want a good laugh, check out Thee Project 666. They're two of my friends, actually, who have come up with a metal/rock/punk/whatever band, fusing the whole Bahraini culture thing into Metal.

Listen to it, it's a bit nuts, especially if you focus on what they're singing about. Example;

Kredit: A song about a guy (desperate lover) trying to call a girl he just met, but doesn't have enough, well, call credit.

Cubicle: If you ever watched Saudi TV back in the 80's/90's, the tune for this song should be very familiar

Chai Chai: A cover version of the famous Sultaneez song. If you're Bahraini, you must have heard the original at least once in your life, and you MUST hear this.

There are a few more, so stop reading and go check it out (even if you're not into metal, you have to hear it just for the sake of it):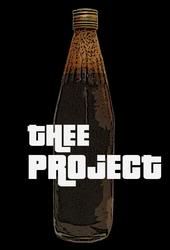 Yes, that
is
a mehyawa bottle. Ahem.