Continued from the last post;

Just got a new camera, a Canon D400 (Digital Rebel XTi). I love this little thing! Took a few shots after leaving the office today just to show you what this baby can do. Click on the images for a bigger size:

Bahrain Financial Harbor, World Trade Center; Manama



Moayyed Tower, Seef Area:



City Center under construction on the left, with Seef Area in the background



Moayyed Tower, Ahli United Bank and Bahrain National Holdings; Seef Area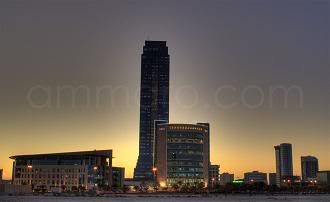 Whatcha think?