Cell phones and salad dressing don't mix. That should be a generally well known fact, and if you didn't already know, check out these words of wisdom. Anyhow, after destroying my phone, I went out last night and got an N95 (8GB version).

Wow. Now I don't care what cell phone you're carrying, you throw it out and go buy this! This phone has everything, from the regular phone calling and SMS features, to Wifi (you can connect to any available networks and browse), GPS Navigation (just enter any address you want to go to and the phone will direct you to it), the clearest camera i've seen on any phone yet, ridiculously smooth video streaming, and the list goes on. 8GB means the memory will never end (ok, not literally), giving you space to upload music, software, videos and everything else. It comes pre-installed with Spiderman 3-the movie, and at 30 frames per second, it somehow feels clearer than those new HD LCD TV's out there..

Anyway, enough with the tech-talk, there's too many features to list anyway. Here's a shot of this new baby: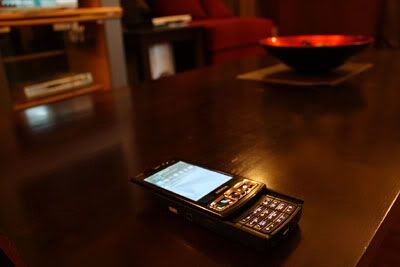 Lovely eh? And since we're on the topic of photos of new things,
MSB
asked me a few times to post a photo of my new Canon. Well, I decided the best way to take a photo of the new camera is
WITH
the new camera (ie, using another camera just doesn't do it justice), so here's a mirror shot just for you: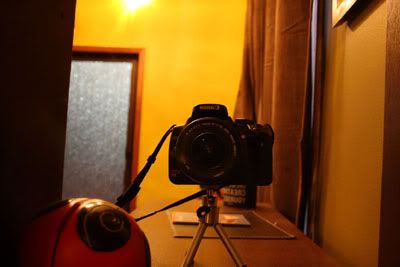 Again, lovely eh? November has been a good month so far :P
On another note, checked out Resident Evil; Extinction last night. What a great movie. Zombie/virus movies seem to have been on the rise recently (Res. Evil, 28 Weeks later, etc), and so far they've been pretty good. Check it out. Also, the main character in the movie is pretty hot too (well, she's not THAT hot, but just the fact that she
IS
the resident evil chick just pushes up her hottness level ten-fold).
That's all for today. Have a good one :)