It's always interesting to see the reactions of foreign visitors to our country and culture, especially to people who have never experienced this region before. A friend from Amsterdam is over in Bahrain for a week or so, and we're showing him around the island; a few comments actually gave me a few things to think about:

- After a walk in Seef Mall:

"It's wierd to see fully covered up women walking right next to women in short skirts and tight jeans"

"That's funny how you have totally traditional clothes shops right opposite westernised fashion shops"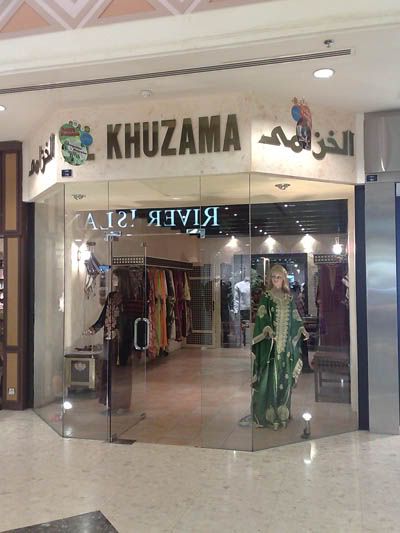 Makes you think about how cosmopolitan Bahrain really is; I mean, true, we know have a varied mix of people here, but seeing it through the eyes of a foreigner is always thought provoking. Also, me and my wife decided to do a little experiment, so I whispered to her that after eating we should just leave our food trays on the table and walk away, just to see his reaction. Honestly, that was one of the funniest things i've seen this year; he was totally confused and didn't know what to do, and looked a little nervous. After I explained that most people here don't usually take their own trays as there are people hired to do that, he calmed down a little :)
Other funny things; "
How come you don't have a red cross symbol for first aid?
" Then we figured it was the whole islamic/christian thing. Honestly I never actually noticed that; I always figured the symbol for first aid was a red cross.
After Seef, we went for a drive and I introduced him to the whole "
cruising
" culture of Adliya and Exhibition Road and so on, which he found very odd. Of course, they pay around 8 or 9 times more for gas than we do, so it doesn't make much sense to him to drive up and down a small road for no reason :p I asked him if he wanted to try some fresh juice, and he said ok, so we stopped by a cafeteria and he opened the door to get down from the car. I looked at him and laughed "
ok, you don't really need to do that, someone will come to take your order
", which sort of suprised him. The driving style here also freaked him out a little, but that I sort of predicted :p
It's always funny to see people's reactions to our lifestyle. Overall, a fun experience, and as he learned things, we discovered things we previously took for granted. He's going to be here for a week, so we'll be going around to all the traditional sites (Arad Fort, museums, Jasra, Seyadi House and so on), and i'll be posting photos of everything over the next few days. Stay Tuned!