Food is a problem. Running around every day from morning to night finishing work, tasks, going to events, etc, makes the fact that you have to 'eat' a little bit of a nuisance, rather than an activity you end up enjoying. Food consists of lots of fast food and take out, and some fancy restaurants every now and then. Nothing wrong with that, except that all food seems to lose it's taste after a while.

What to eat today? Burgers? Nah, sick of it. Steak? Nope, sick of that too. Pizza? Pasta? Grills? Salads? No no no, sick of it all. All food is boring, I lost my appetite.

Sometimes you just want a little bit of an old fashioned meal to fix your system; you know, stuff that you were grew up with, home cooked food, that sort of thing.So Thursday night, after a long rushed week of non-stop action and work, we decided to go out for breakfast the next day to a gahwa (restaurant/coffee shop) we used to go to. It's been a while since we've been down there, but they serve good, traditional early morning food: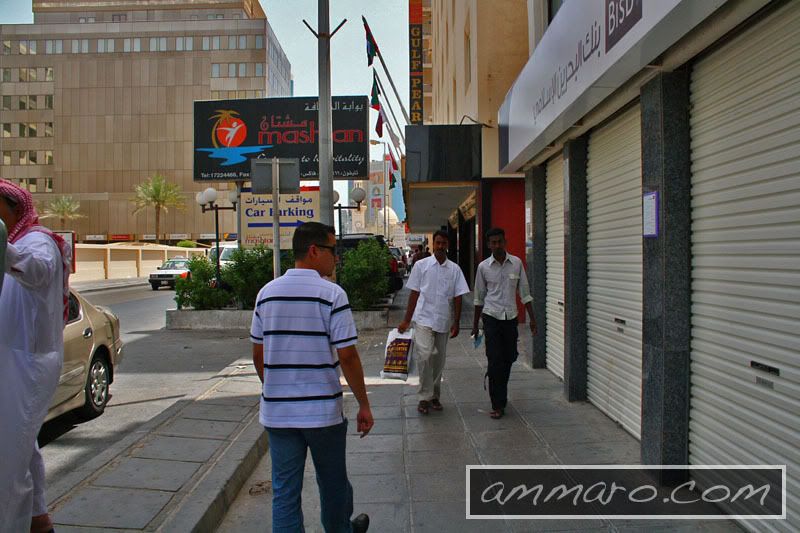 Walkin' down Manama Souq on a Friday morning heading over to Al Maseela (if you're looking for it, it's in an alleyway right opposite Standard Chartered Bank, near Bab Al Bahrain)
It's nice and sunny (well, hot), so a little bit of shade goes a long way. It's not a huge place, but the food is pretty damn good.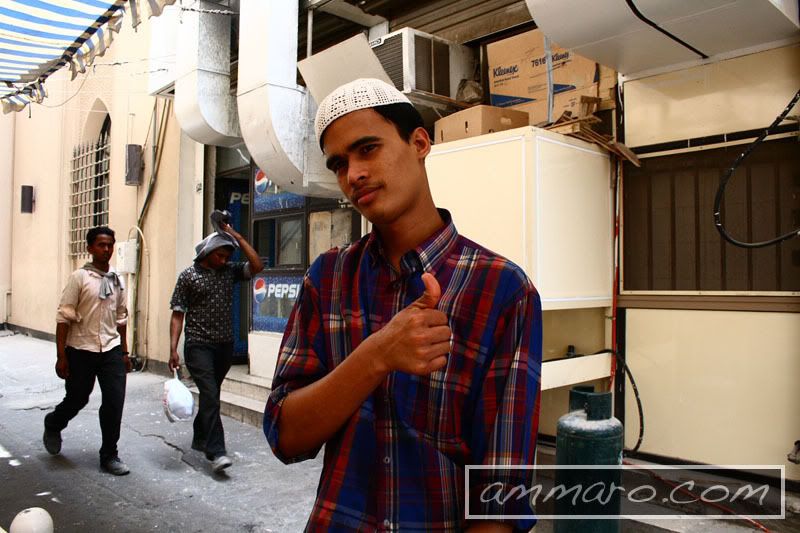 We give the waiter our (long) order and he gives us a big
OKAY
. Yup, it shouldn't be long till our food gets here... Yummy...
Waiting...
It was taking a while so we decided to take a few photos to distract from our hunger. Here's how we make traditional bread in Bahrain; a big fire furnace, stick the dough to the side. Yum... Now where is that damn food..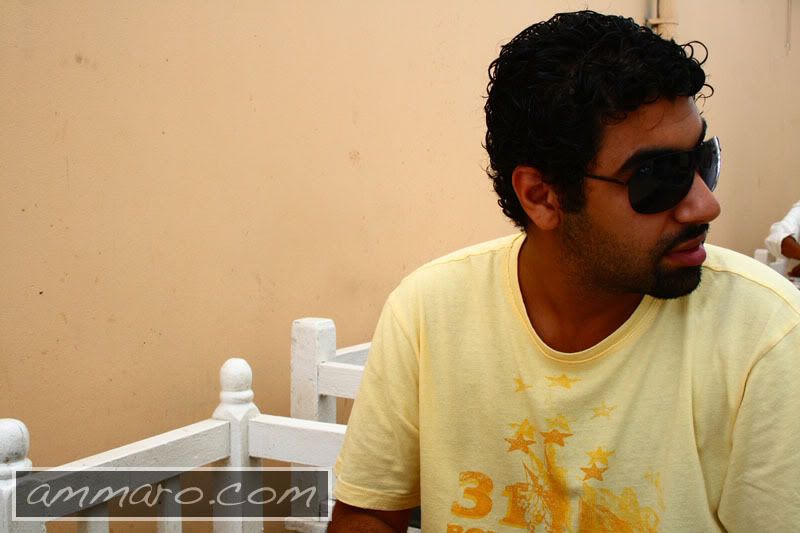 Getting impatient...
Yes! It's here... Let's see, balaleet, daal, eggs & tomatoes, nashef, a bit of jam on the side etc.. Now where's our bread?
"Yeah, so what are you eating? That looks good.."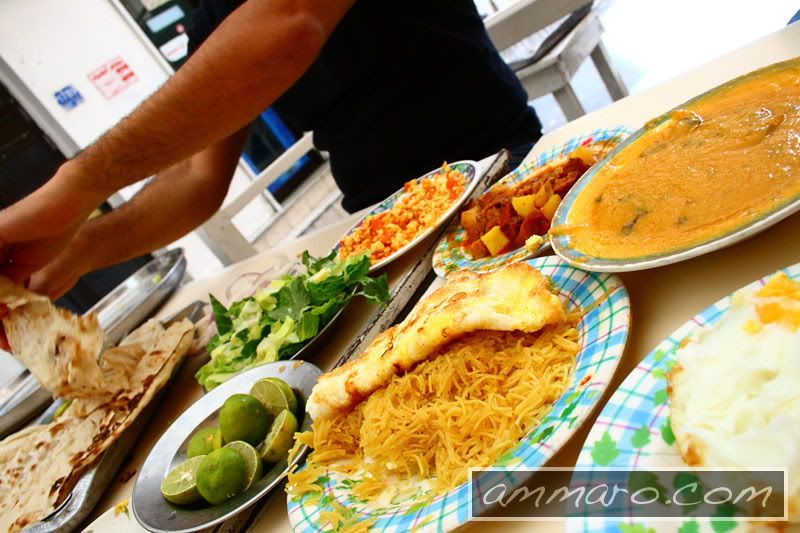 Chai haleeb, right on time!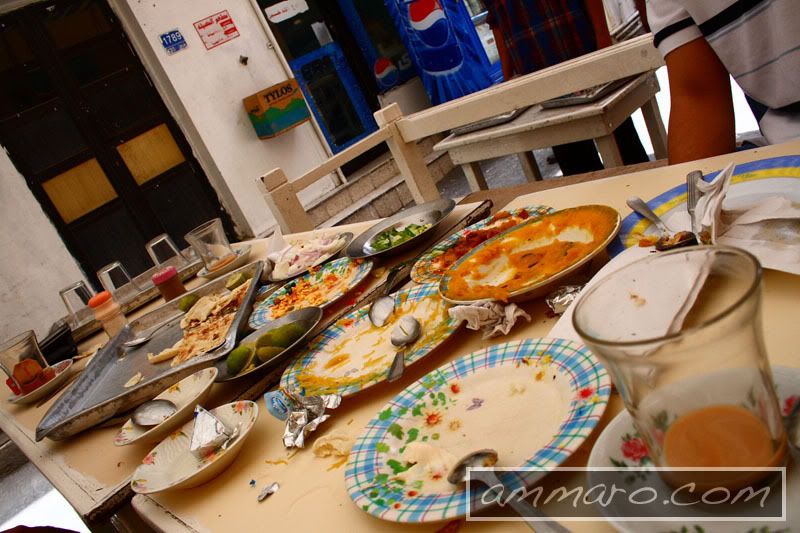 Total destruction. Mission Accomplished.. Uhh.. That was good..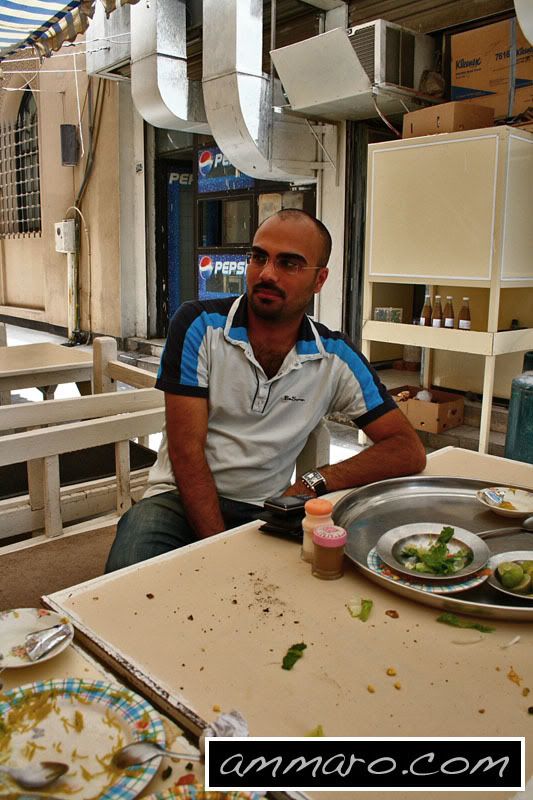 And our waiter, happy that we're all full and satisfied, decides to go back to sleep... Perfect, not to worry, my appetite is back! Next, home cooked lunch at home!