I just got back from what has got to be one of the greatest concerts i've ever been to; The Wailers performing live in Bahrain at the Coral Beach Club. If you don't already know who they are, you might be more familiar with the name "Bob Marley & The Wailers". Yes, they are the backing group for the Reggae legend, and are already a legend in themselves.


Reggae holds something different than most other types of music; sure, it's got a great beat and is something you can dance to, but the vibe real reggae fans feel is one of totally losing themselves to the music.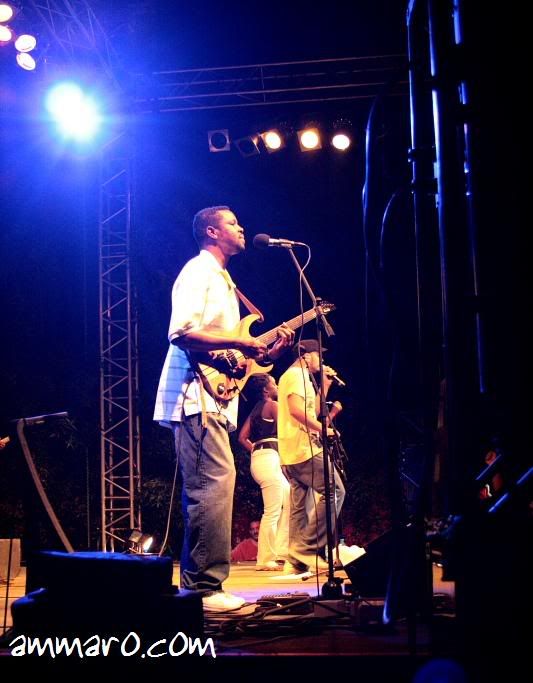 The concert was great; held in the perfect surroundings of Coral Beach, with a nice cool breeze and a chilled out vibe by the warm-up acts, made for a perfect setting. The real magic, however, was when the Wailers hit the stage; dropping their funky reggae tunes, and suddenly the crowd was transformed. People weren't just dancing, they were lost to the music, they were all getting high off it, and it seemed that almost every single person was in some sort of trance; the crowd upfront were so ecstatic to be in the presence of greatness, and there were people all over just swaying, closed eyes, feeling the music, tasting it, experiencing it.
The Wailers started off with their own reggae vibes, and soon came in with the hits everyone knows, to which the crowd just went wild, singing along, chanting together music based on anti-discrimination, anti-oppression, and being all as one. The crowd was filled with all sorts of races, from numerous countries, and yet there they were all as one, singing and swaying to One Love, No Woman No Cry, Jammin', and more.
The night was an overdose of adrenaline, emotions, and by the end of the 6 hour concert, everyone went home with a smile and a pocket full of memories. An amazing night, one to remember, and here to prove that the reggae legend is still alive and as strong as ever.